Build Awesome React Native Grocery Shopping app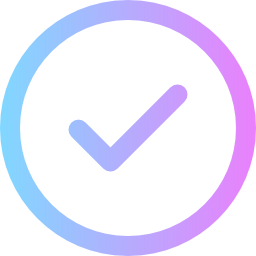 #1
Selling
React Native Grocery Shopping
App, Trusted by
38+
Clients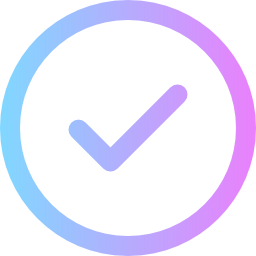 20+
screens with full functionality
5-Star customer satisfications





Features
A powerful release with exciting new features
Default
Login, OTP flow in your app
Login Page

OTP Page

OTP verify
Product Details
Product Deatil Flow in your app
Redux api calls

Tab configuration for multiple shopping categories

Swipe-enabled section ensures better UX

all available product in particular Categories.

Product Details Page
Product Order
Product Order flow in your app
Cart functionality

Payment page

Add Address page

Add Credit/Debit Card
Profile
User Profile flow in your app
User Profile

User Profile edit

Add Address page

Add Credit/Debit Card
Extra
Extra feature in your app
Favorite Product Functionality

Delivery Day and Time

About us page

Need Help
Why Buy
Enappd Products

Save +2000 of hours of development and design

Save learning curve for React Native Dev

No required coding skill for everyone

Reuseable Moduler & Easy to Customize

Frequent Updates & release version

Awesome Support sharing and caring
This React Native Redux Grocery Shopping App is made from expert UI developers to provide a great app UI for your own Grocery app . As a result, you can start your own Grocery or shopping app with these functionalities. This is a great starting point for app development, as all pages and components are set. Hence, all you need here is to integrate your back-end api and feed in the data. This app has many features common with popular apps like
Grofers
,
Bigbasket
 etc. Similarly, you can choose a similar
Grocery Shopping Full App
,
Grocery e-commerce
app from our store. You can also make use of our awesome React Native apps layouts for
Spotify styled
and
Netflix styled
React Native apps.
Why React Native
You build a real mobile app that's indistinguishable from an app built using Objective-C or Java. React Native apps are faster than other hybrid apps, and cost half as much as native since React Native uses a common source code for iOS and Android. React Native uses the same fundamental UI building blocks as regular iOS and Android apps. You just put those building blocks together using JavaScript and React.
Why Redux
Redux is a library for application state management. It's generally used with React, Angular, etc. It helps you write applications that behave consistently, run in different environments (client, server, and native), and are easy to test. In redux, we have a
store
,
actions
, and
reducers
. Here, the data flow is uni-directional and we can have a decoupled design where data management is separated from the UI. Actions can be sent when a user presses a button, load an app, etc. They can contain information that you want to add to the state. Reducers listen for actions. When it hears that an action has been sent to it, it updates the state. The Store holds the Redux state and allows access and modifications to it. It's the middleman between actions and reducers.
Installation Steps
(Refer README.md in the zip)
Have expo installed globally in your system
Run yarn or npm i to install all modules
Run npm start