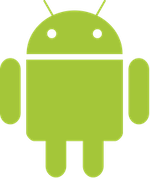 Tested on Android M, N, O and P versions

Tested on iPhoneX / iOS12
This Online video course app/ E-learning starter is made by expert UI developers to provide a great app UI for your ownOnline video course app. Now you can start your own Online video course app with these functionalities. This is a great starting point for app development, as more than half the work is done here. All pages and components are set. Hence, all you need here is to integrate your back-end and feed in the data. This app has many features common with popular apps like Khan Academy, Udemy etc.
Features
This Ionic 3 app contains following features
– Home page with subjects arranged in vertical fashion and books arranged in horizontal scrollable fashion
– Book detail page shows different chapters and topics
– Lesson page with primary video, text description of lesson and sidebar with related lessons
– User can search any book, lesson or topic
– User can share a lesson with other users
– Login / Sign up along with social logins
– Firebase auth API integrated with social logins and email signup / login
– Google Admob integrated
– Image caching integrated to save images once seen on a lesson
– Social share plugin
– UI tested for both Android and iOS
– Youtube player integrated in the app
Why Ionic 3
Ionic 3 gives a superior performance over Ionic 1 as it is based on Angular 4, superior version of Angular 1. The code is modular by default in Ionic 3 and can be rearranged to modify the app as per liking. Plus it assures nearly bug-free builds on devices.