Videos for Ionic 5 React Full App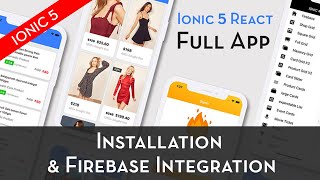 Ionic 5 React Full App – Installation and Firebase Integration
How to setup Ionic 5 React Full App on a Mac. The steps for Windows are also pretty similar.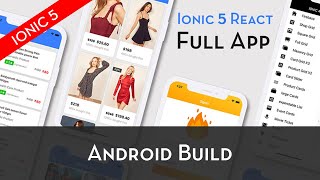 Ionic 5 React Full App – Android Build
How to setup Ionic 5 React Full App on Device/Emulator.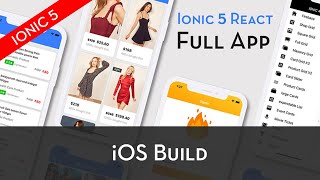 Ionic 5 React Full App – IOS Build
How to setup Ionic 5 React Full App on Device/Simulator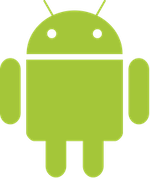 Tested on latest Android 10

Tested on iPhoneX / iOS13
Build Awesome Ionic 5 React Full app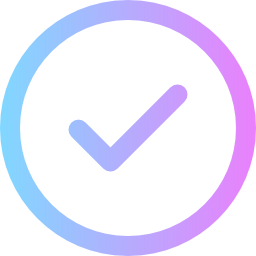 #1
Selling
Ionic 5
App, Trusted by
50+
Clients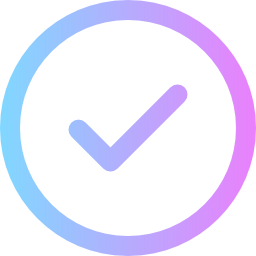 30+
screens with full functionality
5-Star customer satisfications





Features
A powerful release with exciting new features
Firebase
Firebase Auth – Login, Signup , Forgot password

Firebase CRUD functionality

Filtering list
Awesome Layouts
Popular and useful layouts
50+ layouts and modules

Netflix, WhatsApp, Instagram layouts

Various list and grid layouts

Logins and Cards layouts
Cards
Cards list

Carousel

Horizontal Sliders

Event cards

Large cards
Grid
Cards grid – X2

Shop products layout

Cards grid – X1

Image Grid

Masonry grid
Chats and Chat lists
Variety of chat layouts
Whatsapp chat layout

Includes image, map and video options

(…) typing animation
Plugin Integration
Variety of Native functionality
Geolocation, Video Player

Haptics, MotionTracker, Text Zoom

Local Notifications & Push Notification

Admob, FaceBook Login , social sharing

Downloader, Clipboard, App Launcher

Modals, Sweet Alerts, Toast
Why Buy
Enappd Products

Save learning curve for Ionic Dev

No required coding skill for everyone

Reuseable Moduler & Easy to Customize

Frequent Updates & release version

Awesome Support sharing and caring
Get the latest and amazing Ionic 5 React Full App with Capacitor. It is loaded with a large number of options, layouts, and functionalities. This is a complete app to get started with Ionic 5 in React. The app contains a variety of basic layouts and a number of advanced layouts. All pages and components are made in a way so you can readily pick up the component and use it in your app. This makes app development a breeze. This Full App is guaranteed to cut down hundreds of your development hours.
Why Ionic 5
Ionic 5 gives superior performance over previous versions as it is based on Angular 8, superior version of Angular. The code is modular by default in Ionic 5 and, therefore, can be rearranged to modify the app as per liking. Above all, it assures nearly bug-free builds on devices.
Why Ionic with React
React developers have long used React Native to make native apps for iOS and Android. We think React Native is a good approach for native app development, but we have always believed in the web platform and think React developers will find many advantages in creating hybrid mobile, desktop, and progressive web apps with Ionic and React. We even see opportunities in using React Native and Ionic together. Stayed tuned for more info on that coming soon.