Updated to Angular 11 and Ionic 5.6 !
Videos for Ionic 5 Full App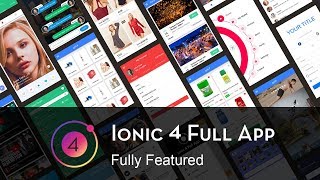 Ionic 5 Full App Features
Check out hundreds of layouts and features of the most complete Ionic 5 app starter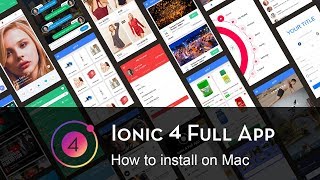 Ionic 5 Full App – How to Install on Mac
Learn from scratch how to setup Ionic 5 Full App on your Mac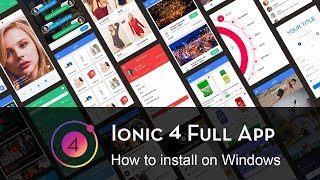 Ionic 5 Full App – How to Install on Windows
Learn from scratch how to setup Ionic 5 Full App on your Windows PC
Firebase
WordPress
Instagram
Tinder
Uber
Netflix
Whatsapp
Maps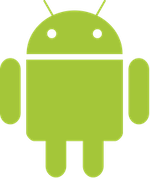 Tested on iPhoneX / iOS13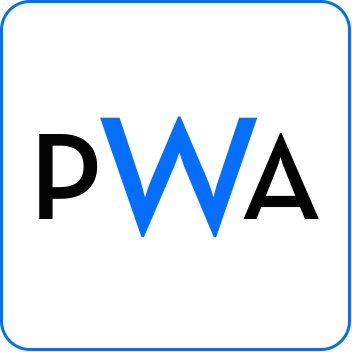 Nicolas Saldarriaga
Nicolas saved over 500 development hours by using Extended license of Ionic 5 Full App
Mario Rodrigues
Mario also saved 500+ UI and development hours by using Extended license of Ionic 4 Full App
Build Awesome Ionic 5 app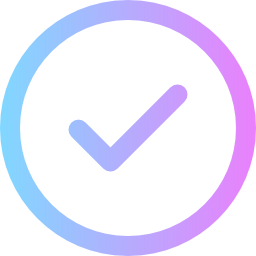 #1
Selling
Ionic 5 Full
App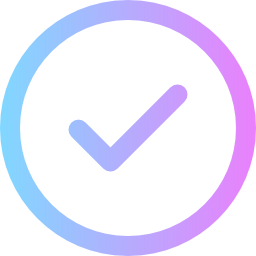 100+
reuseable modulers & components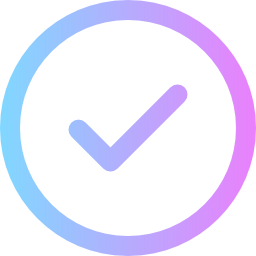 50+
screens with full functionality
5-Star customer satisfications





Features
A powerful release with exciting new features
Awesome Layouts
Popular and useful layouts
100+ layouts and modules with Dark Mode support

Tinder cards layout

Netflix, WhatsApp, Instagram layouts

Video playlists

Various list and grid layouts

Logins and side-menus
Woo-commerce Integration
Complete Shopping flow
Shopping flow integration

Shop page with filters

Product details page

Cart and checkout pages

Order history and details
Plugin Integration
Variety of Native functionality
Geolocation and maps plugins

QR code, barcode scanner

Game framework integration

Internationalization & Localization

Multi-fonts implementation

Admob, content loaders , social sharing
Firebase Integration
Auth, Storage, social login and data operations
Firebase Auth – login/register

DB connections – Firestore

Social login – Google, Facebook, Twitter

CRUD operations with DB

Storage – Image uploads
Payment Gateway Integration
Integrate Payment in your apps
Stripe payment

Paypal payment

Razorpay payment

Apple Pay payment

Stripe PWA payment

PayPal payment
Chats and Chat lists
15+ Variety of chat layouts
Whatsapp chat layout

Includes image, map and video options

(…) typing animation
Why Buy
Enappd Products

Save +2000 of hours of development and design

Android + iOS Native App

Highperformance & stable app

Woocommerce Full integrations

Multiple Payment Gateway intergration

Save learning curve for Ionic Dev

No required coding skill for everyone

Reuseable Moduler & Easy to Customize

Frequent Updates & release version

Awesome Support sharing and caring
Get the latest and amazing
Ionic 5 Full App.
It is loaded with a large number of options, layouts, and functionalities. This is a complete app to get started with Ionic 5. The app contains variety of basic layouts and a number of advanced layouts such as Instagram, Tinder, Uber etc. All pages and components are made in a way so you can readily pick up the component and use it in your app. This makes app development a breeze. This Full App is guaranteed to cut down hundreds of you development hours.
Why Ionic 5
Ionic 5 gives superior performance over previous versions as it is based on Angular 6, superior version of Angular. The code is modular by default in Ionic 5 and, therefore, can be rearranged to modify the app as per liking. Above all, it assures nearly bug-free builds on devices.
Why Firebase
Firebase is one of the fastest growing platform for application development. Some of the reasons are1. You don't need to write a back-end from scratch. Firebase is a ready-made back-end, with a DB attached to it. You just integrate Firebase SDK in your app and you are good to go. 2. It's REAL TIME 3. Simple Authentication operations. 4. You get tonnes of additional features in-built e.g. push notifications, analytics, etc