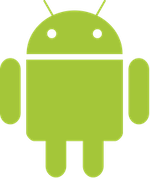 Tested on iPhoneX / iOS12
This Ionic 4 Machine Learning starter is made for beginners and expert developers who want to integrate Tensorflow in their Ionic 4 apps. With this starter, you can learn the basics of Ionic 4, Tensorflow and Machine learning, or you can use this Starter to build your next Ionic 4 Tensorflow based app. You can add the Tensorflow functionality in any Ionic 4 app. This can be used in an app like Train detector App, Place finder app etc.
Features
This app can accurately identify the type of any random image, within the scope of training provided.
How Tensorflow works?
Why Tensorflow
TensorFlow is an open-source machine learning library for research and production. TensorFlow offers APIs for beginners and experts to develop for desktop, mobile, web, and cloud. See the sections below to get started.TensorFlow is mainly used for: Classification, Perception, Understanding, Discovering, Prediction and Creation.
Voice/Sound Recognition
One of the most well-known uses of TensorFlow is Sound based applications. With the proper data feed, neural networks are capable of understanding audio signals. These can be:
Voice recognition – mostly used in IoT, Automotive, Security and UX/UI
Voice search – mostly used in Telecoms, Handset Manufacturers
Sentiment Analysis – mostly used in CRM
Flaw Detection (engine noise) – mostly used in Automotive and Aviation
Text Based Applications
Further popular uses of TensorFlow are, text based applications such as sentimental analysis (CRM, Social Media), Threat Detection (Social Media, Government) and Fraud Detection (Insurance, Finance).
Language Detection
is one of the most popular uses of text-based applications.
We all know Google Translate, which supports over 100 languages translating from one to another. The evolved versions can be used for many cases like translating jargon legalese in contracts into plain language.
Text Summarization
Another Google use case is SmartReply . It automatically generates e-mail responses
Image Recognition
Mostly used by Social Media, Telecom and Handset Manufacturers; Face Recognition, Image Search, Motion Detection, Machine Vision and Photo Clustering can be used also in Automotive, Aviation and Healthcare Industries. Image Recognition aims to recognize and identify people and objects in images as well as understanding the content and context.TensorFlow object recognition algorithms classify and identify arbitrary objects within larger images. This is usually used in engineering applications to identify shapes for modeling purposes (3D space construction from 2D images) and by social networks for photo tagging (Facebook's Deep Face).
Time Series
TensorFlow Time Series algorithms are used for analyzing time series data in order to extract meaningful statistics. They allow forecasting non-specific time periods in addition to generate alternative versions of the time series.The most common use case for Time Series is Recommendation. You've probably heard of this use from Amazon, Google, Facebook and Netflix where they analyze customer activity and compare it to the millions of other users to determine what the customer might like to purchase or watch. These recommendations are getting even smarter, for example, they offer you certain things as gifts (not for yourself) or TV shows that your family members might like.
Video Detection
TensorFlow neural networks also work on video data. This is mainly used in Motion Detection, Real-Time Thread Detection in Gaming, Security, Airports and UX/UI fields. Recently, Universities are working on Large scale Video Classification datasets like YouTube-8M aiming to accelerate research on large-scale video understanding, representation learning, noisy data modeling, transfer learning, and domain adaptation approaches for video.
Why Ionic 4
Ionic creates iOS and Android app builds from the same course code, which makes the app building process a breeze. Ionic 4 gives superior performance over previous versions as it is based on Angular 6, superior version of Angular. The code is modular by default in Ionic 4 and, therefore, can be rearranged to modify the app as per liking. Above all, it assures nearly bug-free builds on devices.