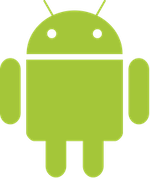 Tested on Android M, N, O and P versions

Tested on iPhoneX / iOS12
This Gym App is made by expert UI developers to provide a great app UI for your gym, yoga or health club. Now you can start your own fitness, gym or yoga app with these functionalities. This is a great starting point for app development, as more than half the work is done here. All pages and components are set. Hence, all you need here is to integrate your back-end and feed in the data.
Features
This Ionic 3 app contains following sections
– Home page slider for main attractions, so you can show off some great features of your center
– Explainer videos and GIFs, so that users can do the exercises the correct way
– Workout session lists for users to follow. Divide these lists as per the user e.g. yoga, body building, fitness exercises, zumba etc.
– Trainer page with details, where you can input all details of your trainers. Trainers' list can also be categorized as per type of activity
– Photo and video gallery, where you can upload videos from your trainers as well as from users. Add photos of your fitness center to attract users
– Amenities page, so you can show off all the amenities you offer to users. Add great photos for your amenities as well
– Coupons page to provide extra benefits to app users
– Contact information, including multiple locations on map so your gym can be easily located. You can also mention your working hours here
– Login with social logins – You can use the logins to provide additional coupon to users. Moreover, you get the users contact information for future usage
Why Ionic 3
Ionic 3 gives a superior performance over previous versions as it is based on Angular 4, superior version of Angular. The code is modular by default in Ionic 3 and , therefore, can be rearranged to modify the app as per liking. Above all, it assures nearly bug-free builds on devices.