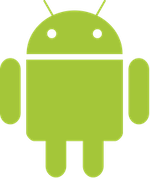 Tested on Android M, N, O and P versions

Tested on iPhoneX / iOS12
This Grocery shopping & delivery app is made by expert UI developers to provide a great app UI for your own Grocery shopping & delivery app. Now you can start your own Grocery shopping & delivery app with these functionalities. This is a great starting point for app development, as more than half the work is done here. All pages and components are set. Hence, all you need here is to integrate your back-end and feed in the data. This app has many features common with popular apps like Grofers etc.
Features
This Ionic 3 app contains following features
– Login with phone number
– Home page with various product sliders form different categories and in different layouts
– Easy access side-menu with all options
– Cart page with cart total and all items' list
– My orders page shows past orders of user
– My addresses page shows all addresses saved by user. Add new address page adds new address for user. You can nickname the address with 'Home' or 'Office'
– Easy access cart on page header with item count
– Easy access categories in header. Collapsible category sections with items
– Item detail page with detailed description of item. Collapsible information sections
– Offers page showing various offer codes
– Rate us and Share functionality with social share plugin
– Checkout flow with various type of payment options
– UI tested for both Android and iOS
Why Ionic 3
Ionic 3 gives a superior performance over Ionic 1 as it is based on Angular 4, superior version of Angular 1. The code is modular by default in Ionic 3 and can be rearranged to modify the app as per liking. Plus it assures nearly bug-free builds on devices.