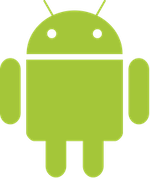 Tested on Android M, N, O and P versions

Tested on iPhoneX / iOS12
This Food search & delivery app starter is made by expert UI developers to provide a great app UI for your own Food search & delivery app. Now you can start your own Food delivery app with these functionalities. This is a great starting point for app development, as more than half the work is done here. All pages and components are set. Hence, all you need here is to integrate your back-end and feed in the data. This app has many features common with popular apps like Zomato, Swiggy etc.
Features
This Ionic 3 app contains following features
– Login/Sign up along with social logins
– OTP and Forgot password page
– Search and Explore options to search for food. Search allows a text search while Explore shows nearby restaurants on the map
– Extended restaurant's menu page with images
– Cart page with item list and cart functionality
– Multiple checkout options
– Orders page with status of ongoing orders, and details of past orders
– Order tracking page for ongoing order, shows the location of food on map
– Coupons page
– Settings page with account settings etc
– UI tested for both Android and iOS
– Google map integration with route shown between origin and destination for tracking
Why Ionic 3
Ionic 3 gives a superior performance over Ionic 1 as it is based on Angular 4, superior version of Angular 1. The code is modular by default in Ionic 3 and can be rearranged to modify the app as per liking. Plus it assures nearly bug-free builds on devices.