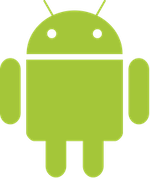 Tested on Android M, N, O and P versions
Get the latest and amazing Flutter Full App. It is loaded with a large number of options, layouts, and functionalities. This is a complete app to get started with Flutter. The app contains variety of basic layouts and a number of advanced layouts such as Instagram, WhatsApp, Spotify etc. All pages and components are made in a way so you can readily pick up the component and use it in your app. This makes app development a breeze. This Full App is guaranteed to cut down hundreds of you development hours.
Features
This Flutter Full App contains the following features
– Google Login
– Firebase CRUD – Create,Read ,Update,Delete
– Google Analytics
– Google AdMob
– Audio Music Player
– WhatsApp
– Instagram
– Spotify
– Login Screens
– Unit Converter
– Shopping Layout
– Signature App
– Animated Card Layout
– Story Animation
– 3D Flip Animation
– Animated gradient
– Medium clap animation
– Date & Time Picker
– Pull to refresh

Why Flutter
Flutter widgets are built using a modern framework that takes inspiration from React. The central idea is that you build your UI out of widgets. Widgets describe what their view should look like given their current configuration and state. When a widget's state changes, the widget rebuilds its description, which the framework diffs against the previous description in order to determine the minimal changes needed in the underlying render tree to transition from one state to the next.