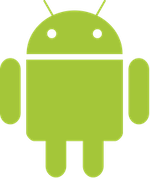 Tested on Android M, N, O and P versions

Tested on iPhoneX / iOS12
This Doctor search app starter is made by expert UI developers to provide a great app UI for your ownDoctor appointment app. Now you can start your own Doctor search / appointment app with these functionalities. This is a great starting point for app development, as more than half the work is done here. All pages and components are set. Hence, all you need here is to integrate your back-end and feed in the data. This app has many features common with popular apps like Practo etc. If you are looking for a Pharmacy supply or medicines supply app, please check out our Store2door app starter.
Features
This Ionic 3 app contains following features
– Unique UI specially made to make your app look different from existing apps
– Location feature to auto-detect your current location and set filters accordingly
– Bottom tabbed navigation for easy access
– Home page with variety of Doctors and categories for search like dentists, therapists etc.
– Easy search page for each category of doctors
– Search results for doctors in an easy-to-read format showing Doctor's name, availability, experience, ratings, location and consultation fee
– Doctor detail page with images, specialization, certificate details, past history and many more details
– Booking page with selection of procedure, and doctor's availability shown in an easy-to-use slider
– Confirmation page with patient details filled in an easy form
– Chat tab to chat with doctors / experts for any issue. Can be used to direct users to right doctor
– 'READ' tab gives user immense information using articles and Q&A sections. User can also search from these articles and Q&A
– Profile page where patient / user can keep their information updated like medical records, past appointments etc.
– FAQ page for basic 'How to' of the app
– Simple login / signup pages
– UI tested for both Android and iOS
Why Ionic 3
Ionic 3 gives a superior performance over Ionic 1 as it is based on Angular 4, superior version of Angular 1. The code is modular by default in Ionic 3 and can be rearranged to modify the app as per liking. Plus it assures nearly bug-free builds on devices.